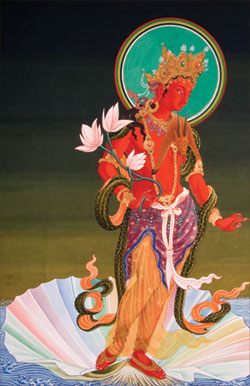 The South Asia Program (SAP) is an interdisciplinary hub for Cornell students, faculty, staff, community members, and academic visitors. It has over 50 affiliated faculty from across Cornell's colleges, professional schools, and in the disciplines of the humanities, social sciences, and natural sciences.
SAP has been designated by the U.S. Department of Education as a Title VI, South Asia National Resource Center (NRC), one of only seven in the US. Cornell offers 9 languages:  Bengali, Hindi, Nepali, Punjabi, Sinhala, Sanskrit, Urdu, Pali, and Tamil.
In 2015 two eminent figures of Indian poetry in English, Arvind Krishna Mehrotra and Adil Jussawalla, donated their personal papers to the Cornell University Library. Their gifts significantly enrich the Library's South Asian resources. A one-day symposium with Arvind Mehrotra and invited scholars took place in September 2017, along with a Library display on mid-century Bombay.
Read more about the history of the South Asia Collection.
Films, MIlls and Poets:  Mid-Century Bombay (Online Exhibit)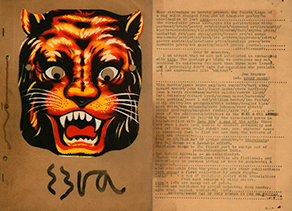 Visit this digital exhibition to learn more about:
The Physical Exhibition
Monasteries
Paintings from the Kathmandu Valley
Practitioners
Resources
Texts
The Caitya
The Mandala
The Spread of Buddhism
Vodcast: Bridging Worlds and Works
Buddha Biographies